Introduction and application of DALI and DALI-2 protocols
DALI protocol
Intelligent lighting control protocol as the current international standard
With its high-efficiency, convenient, two-way, and interoperable digital features
Leading the frontier development of digital lighting and intelligent control
Become the latest trend banner in the era of intelligent lighting
This issue sharing
Introduction and application of DALI and DALI-2 protocols
Meet DALI version-1
- DALI is an acronym for "Digital Addressable Lighting Interface".
- DALI is a data transmission protocol specially formulated for lighting control systems, which defines the digital communication between lighting appliances (drive circuits of various lamps) and system equipment controllers (such as lighting controllers, sensors, etc.) Way.
- DALI supports the concept of "open system" to ensure that DALI devices produced by different manufacturers are compatible with each other. DALI has now become the IEC 62386 series of international standards.
DALI (single) system control capabilities
- Up to 64 addressable (luminaire) drivers on one DALI bus (independent addresses)
- Up to 16 lighting groups (group addresses)
- Up to 16 lighting scenes (scene presets)
Presettable parameters built into DALI typical (luminaire) drivers
- Independent address, group address designation
- Minimum and maximum brightness values
- 16 lighting scene presets, dimming rate presets
- Brightness value at power-on
Extended application capability of DALI system
- Query the working status of the lamp driver and even the light source in real time
- Up to 64 lighting control panels or sensors can be connected at the same time to realize intelligent lighting control
- Access to building automation system through DALI gateway device
- Realize intelligent control through dedicated controller or actuator connected to DALI interface
The principle of DALI - group control
- One driver can set up to 16 lighting groups (group addresses)
- Set in advance through the configuration tool according to the needs of the design
- Any driver can be added to or removed from a group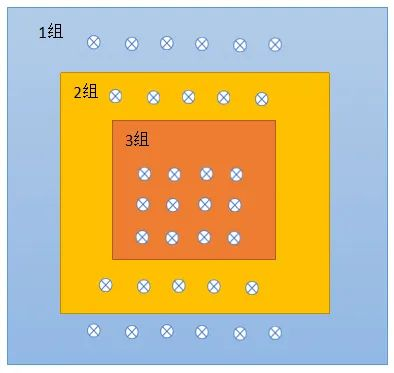 The Principle of DALI - Scene Control
- One driver can set up to 16 scenes.
- Set in advance through the configuration tool according to the needs of the design.
- The scene is mainly brightness or color temperature, color.
- The scene is mainly brightness or color temperature, color.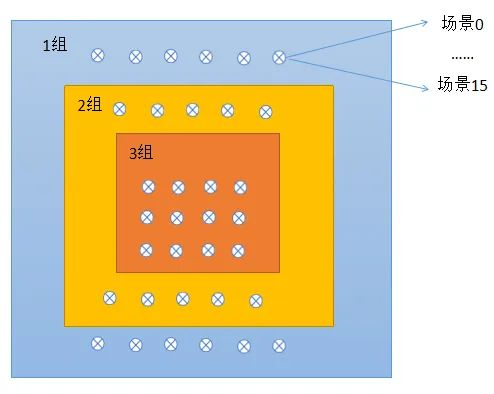 What is DALI-2
DALI-2 is the second major version of the DALI protocol series standard IEC 62386. It is DALI Version 2, which is the latest version. Standardization of controls and equipment is introduced, while being backwards compatible with DALI v-1.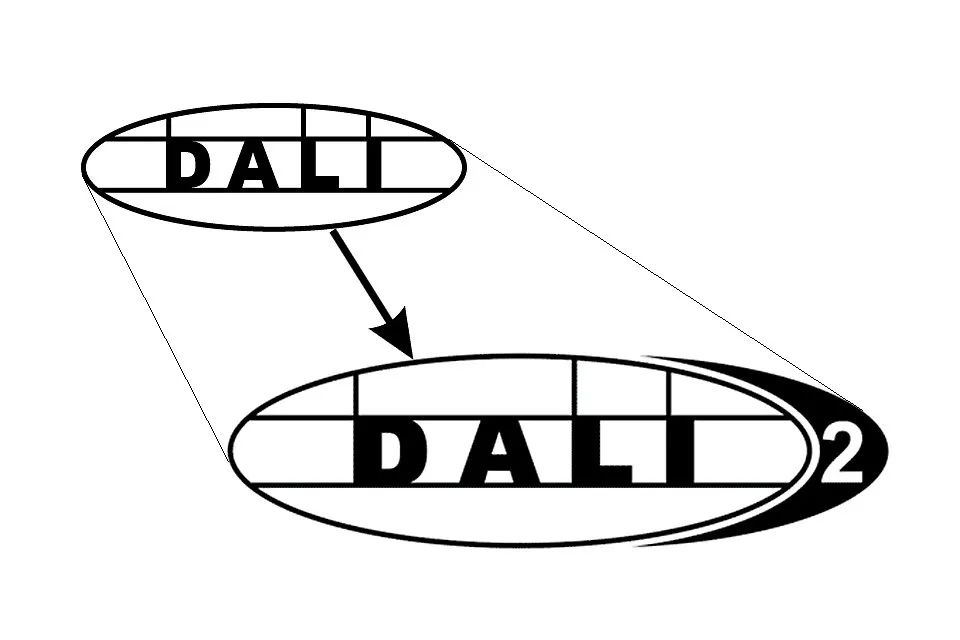 How is DALI v-1 different from DALI-2?
- Compared with the DALI Version-1 system, DALI-2 certification has significantly improved the interoperability of products from different manufacturers.
- The test process of DALI-2 is more detailed and perfect, and it is constantly checked and updated.
- DiiA organizes routine testing activities to verify and further improve the testing process.
What can DALI do? —Application introduction of DALI
1. Dimming
The certified DALI-2 driver has a very standardized dimming curve, which can provide more precise and smooth dimming.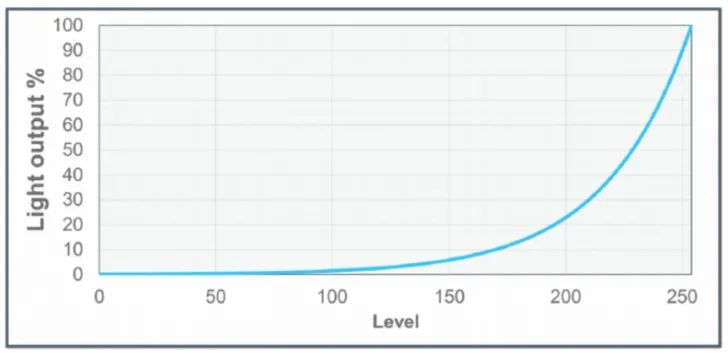 2. Improve energy efficiency
2.1. Optical Compensation
In addition to the function of occupancy sensing, the sensor of DALI-2 also has the function of light sensing, which can realize light compensation and achieve the purpose of energy saving.
- Dim or turn off lights when not needed
- Reduce artificial lighting in areas with plenty of natural light

2.2. Provide diagnostic data for luminaires and energy sources for enhanced equipment management and energy efficiency monitoring
- Control based on the occupied area to minimize the use of other electrical equipment;
- Understand electricity usage with reports that analyze actual electricity usage and savings by area and across the building;
- Less energy consumption means less CO2 emissions.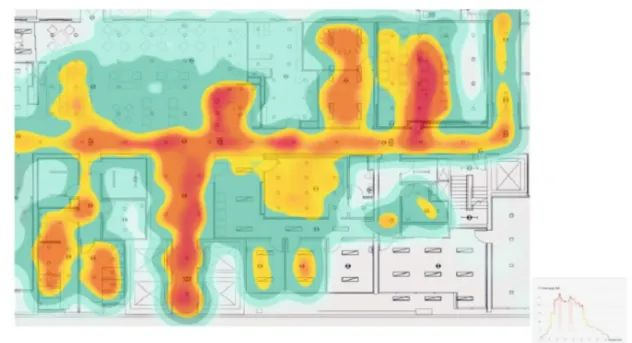 Emergency self-check
Real-time feedback on lighting usage status
- Know the lighting usage in time, quickly troubleshoot and repair, safe and efficient.
Human lighting
Human-centric lighting color control for enhanced comfort and well-being
- Emotional and physical security and comfort
- Increased productivity, happiness, creativity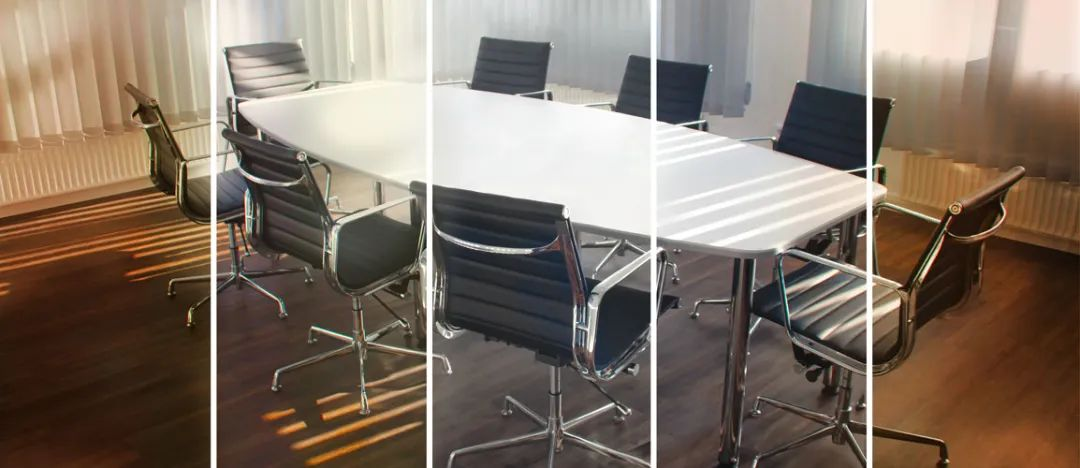 Scene setting
time scene
- Enter the brightness requirements of lamps in different time periods into the system, and the lamps will automatically adjust the brightness or switch according to different time periods.
space scene
- In different conference rooms and areas, according to the customized requirements of customers, set the lighting scenes of individual or group lamps.
Cloud control
Remote debugging and installation can be realized through cloud control.
Scalability-IOT
Accessible to the Internet of Things
Can be wireless
Common problem
Scenario 1:
- Are there any problems with using DALI-2 controls in an existing DALI system?
- No problems, DALI-2 is designed for backward compatibility.
Scenario 2:
- Are there any issues with using DALI drives with DALI-2 controllers?
- If the DALI version-1 control device is tested normally, then there will be no problems, but the DALI version-1 control device will not have the new features of DALI-2.
Scenario 3:
- Is there a problem with using a bus power supply that is not DALI-2 certified ?
- Cannot be guaranteed to work as bus power testing was not specified prior to DALI-2.
Scenario 4:
- Is there a problem with using non-approved DALI-2 controls?
- Before the formulation of DALI-2, there was no standard and standardized testing process for the control device, and the compatibility needs to be confirmed by contacting the manufacturer.