Color temperature
The straightforward explanation refers to the "color temperature", which refers to heating a standard black body. When the temperature rises to a certain level, the color starts to change from dark red-light red-orange-white-blue, which we call color temperature . In life, we can create a variety of moods by changing the brightness and color temperature of the environment. The space presents diversity, and the people in it will feel pleasing to the eye when performing various activities. The adjustable color temperature function is very popular in many lighting fields. IPON has recently released several new DALI dimming and color temperature power supplies. Let's take a look.
This time the release is 75W and 150W constant voltage DALI dimming and color temperature power supply, no flicker, no jitter, no noise; dimming depth 0.1%, built-in overload protection, overvoltage protection, and short circuit protection.
Two-channel constant voltage output design
These light sources are all 2-channel constant voltage output, support single and multi-channel load, 75W/24V dimming power supply, single load 3.125A, when multi-channel load, the cumulative load does not exceed 3.125A; 150W/12V For dimming power supply, each channel individually carries 12.5A; when multiple channels are loaded, the cumulative load does not exceed 12.5A.
Dimming and color temperature
IPON dimming driver has smooth dimming and no jitter. Several DALI dimming and color temperature power supplies released this time, dimming value: 0.1%-100%, color temperature value: 3000K-6000K.
Used for LED constant voltage light strip, light bar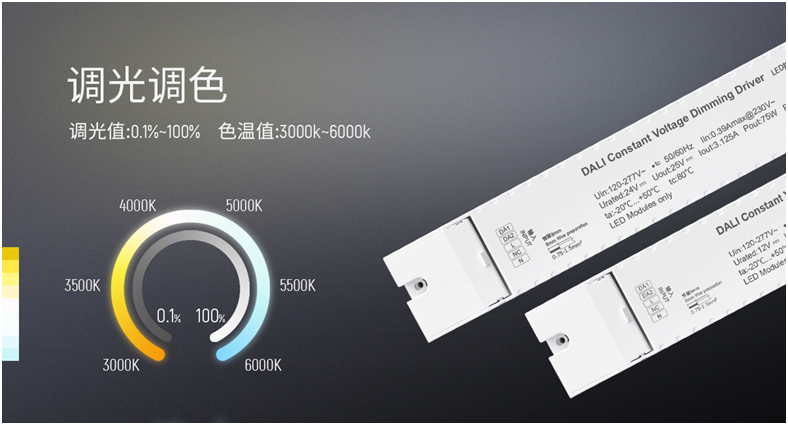 Several new models of dimming power supplies have smooth dimming curves and no flicker. IP20, suitable for indoor constant voltage LED lamps, such as LED strips and LED strips. Wide voltage input: 120VAC~277VAC, wide application range.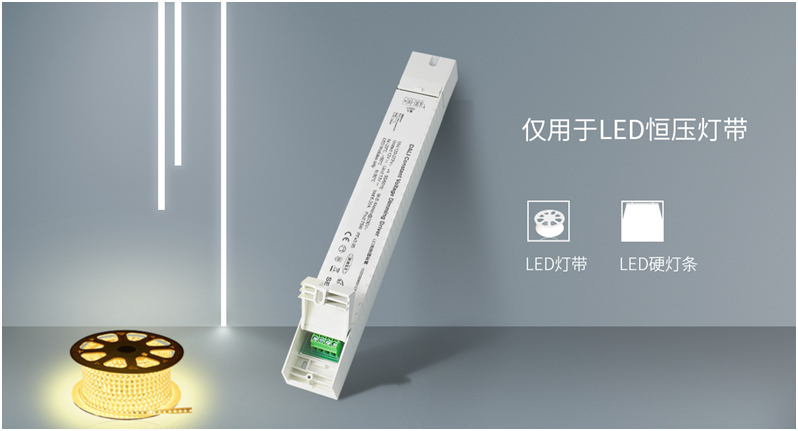 The appearance of the power supply adopts a slender body design and a small size, which is convenient for installation in various areas with narrow empty spaces. 75W size: 295*40*32mm, 150W size: 360*40*32mm
For more dimming information, please contact us or your local distributor.